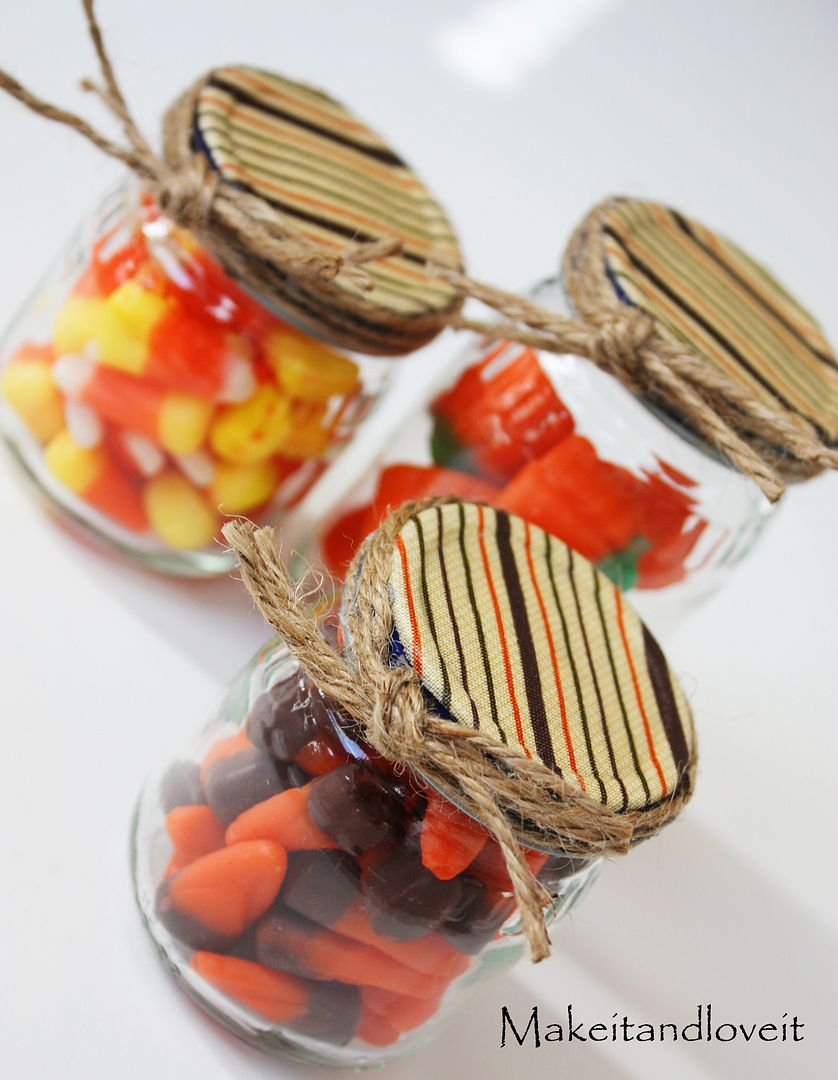 I came across these cute and easy treat jars made out of empty baby food jars. How about giving them away filled with candy, homemade jelly or dried fruit!
1. Wash and dry the empty jars. Tip: use a product called "Goo Gone" to clean the glue off the jar after you remove the sticker.
2.

Then trace the lids onto some fabric, cut them out, and attach to the top with Mod Podge. Then apply a generous amount of Mod Podge to the tops.
3.
Then cut a few pieces of twine or ribbon, and attach with hot glue, almost all the way around the edges of the lid. Make sure to cover up all of the sides of the lid, and tie the ends into a knot or bow.
4.
Fill with little sweet treats.
Start saving up those empty food jars, and happy crafting!
Credits: make it and love it